Image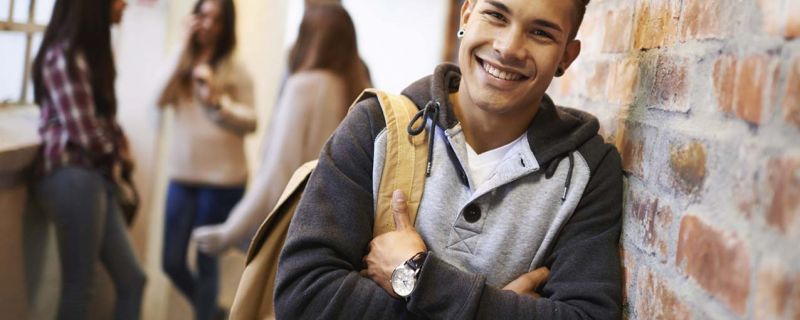 Applying is surprisingly simple with the free guidance and expertise of the Across the Pond team!
In order to apply to our UK partner universities, start by making an enquiry with Across the Pond! Once we have received your initial enquiry, you will be assigned an advisor who will assist you with the next steps should you wish to progress forward. Whether you have a question about studying in the UK, would like more information on specific universities or programs, or you are ready to start the application process, we can help!
In the UK applications for undergraduate (bachelor's) degrees are handled differently from postgraduate (master's and PhD) applications, although there are a few exceptions for each. Our advisors will provide the appropriate instructions to ensure your application is submitted properly.
If you are hoping to study on an undergraduate degree or a law degree in the UK, see our page on the UCAS application for more information.
What will I need in order to apply?
Your Across the Pond advisor will tell you exactly what is required for your specific application(s) but below is a list of basic documents that are likely to be required.
REFERENCE(S)
In order to complete your application, you will need one letter of recommendation if you are applying for an undergraduate degree and two letters of recommendation if you are applying for a postgraduate degree. We will provide you with guidelines for you to pass along to your chosen referee in order to help them ensure their letter meets the requirements for your applications! Not sure who you can choose as a referee? Not to worry - your advisor can also provide guidance on how to choose the best person and make suggestions for how to ask.
TRANSCRIPTS
An official transcript of your current/most recent grades will also be required from your current or most recent place of education. Your Across the Pond advisor will provide further details of transcript requirements for different types of applications.
PERSONAL STATEMENT
You will be expected to write a personal statement as part of your application regardless of whether you are applying for an undergraduate degree or a postgraduate degree. Depending on the level of study and the programme of choice, word/character limits vary. Your Across the Pond Advisor will provide you with detailed guidelines on how to create the perfect statement and provide you with feedback to ensure it meets the criteria British universities expect! It may seem like a daunting task but the personal statement is your best opportunity to communicate to the university why you are the perfect candidate for their programme and to highlight all of your strengths that you would bring to their student body. Your advisor will work with you to review and make editorial suggestions on each draft until you both agree it's ready to submit!
CV
Most postgraduate applications will require you to submit a copy of your CV or your resume. For undergraduate applications, a CV/resume isn't mandatory but they are always welcome. For some programs, especially professional degrees like physiotherapy or occupational therapy, it's important for you to have some work or volunteer experience, our advisors will let you know more.
We will walk you through every step and help you with everything you need to know about and consider in order to study in the UK.
Contact one of our UK Study Experts and start your next academic adventure!