Image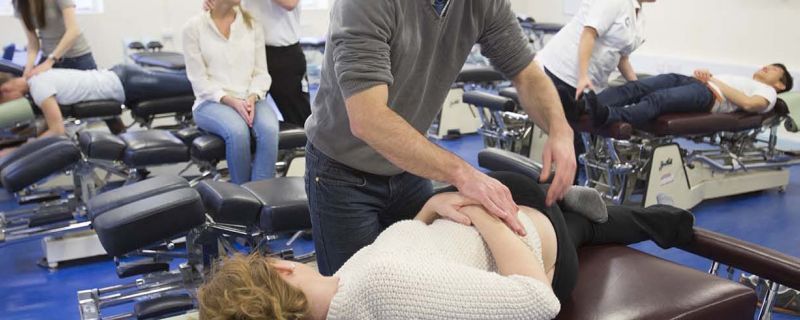 A GROWING PROFESSION
Any Canadian student interested in a health-related career can tell you that physiotherapy is one of the most popular and growing fields in the allied health professions. With an ageing population and continuing developments in health research and technologies, there has never been a better time to pursue a career in physiotherapy. Across the Pond can help you apply for your physiotherapy degree. Complete the form on this page to get free application assistance.
PHYSIOTHERAPY DEGREE OPTIONS
A qualifying degree in physiotherapy is offered at both the undergraduate level and postgraduate level by universities in the UK. Most Canadians who have decided to pursue a career in physiotherapy make that decision while completing an undergraduate degree in a relevant subject, such as Human Kinesiology, Health Science, or Biological Science. These students can apply for a 2-year MSc Physiotherapy (pre-registration) at a UK university. Applying to an MSc Physiotherapy degree in the UK can be competitive; however, interested applicants should have confidence knowing that their application will be assessed holistically and that they will have the opportunity, and even be expected, to demonstrate their relevant practical experience and understanding of the discipline in addition to their GPA. Across the Pond will ensure that you're aware of any entry requirements so that your physiotherapy application is as strong as possible.
The UK also offers a unique possibility for students who aren't certain that their background, either academic or practical, will be sufficient to gain entry into an MSc Physiotherapy. These students can instead apply for a BSc Physiotherapy which would only require an additional year of study at most universities. Students who complete the BSc Physiotherapy in the UK will graduate as a qualified physiotherapist in the UK, obtaining the same qualification as those completing the MSc Physiotherapy. This undergraduate-level qualifying degree also provides a great opportunity for younger students who may know right out of high school that they want to pursue a career in physiotherapy. These students would be able to fast-track their career path by pursuing a 3-year BSc Physiotherapy direct out of high school rather than completing 6 years of study back home.
AFTER YOUR STUDIES
Once a student has completed a physiotherapy degree overseas, they will need to register with The Canadian Alliance of Physiotherapy Regulators. Before beginning your degree be sure to check on the registration requirements with the regulating body in the province where you hope to return to practice.Read more information on registering as a physiotherapist in Canada.
OUR PHYSIOTHERAPY PARTNER UNIVERSITIES
We are proud to be partnered with twelve partner universities that offer training in this popular field. Across the Pond's expert student advisors have considerable experience in advising candidates on the appropriate options to select according to your academic and professional profile, so be sure to get in touch to find out which program would be best for you!
Take a look at our partner universities that offer a physiotherapy course and see what programs might be best for you:
If you're interested in applying for these rewarding programs, please leave your details and an advisor will start helping you with the application process!