Image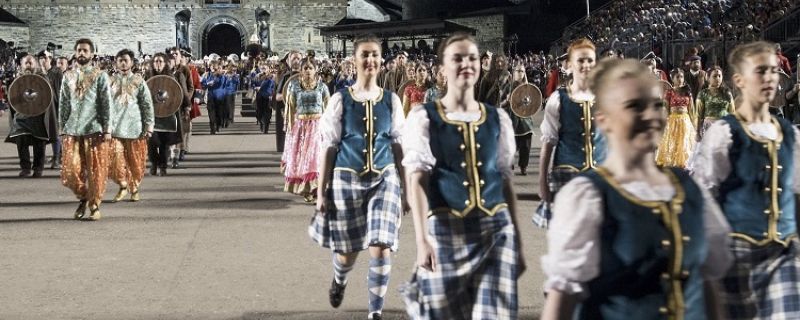 STUDYING AT EDINBURGH NAPIER
If you're interested in pursuing a degree in Marketing, Tourism, and Events, there's no better place than Edinburgh Napier University, for myriad reasons. Firstly, its location. Edinburgh is "the Festival City". As a city, Edinburgh plays host to 12 annual festivals along with 3,000 individual events each year, with 4.5 million attendees from 70 countries and 25,000 performers. In all of these events, international students have a wide variety of ways to get involved.
Additionally, the entire city of Edinburgh is a UNESCO World Heritage Site and home to Edinburgh Castle, making Edinburgh Scotland's leading tourism destination and regularly topping the polls as a top vacation destination. Thus, this city is one of the best places in the world for students to learn about tourism and event management.
About Edinburgh Napier
As an institution, Edinburgh Napier University is the right place to pursue studies in these subjects. Edinburgh Napier was the first in Scotland to offer this specific degree, and it is considered the top tourism school in Scotland. All related degrees take place within the Business School on the historic Craiglockhart Campus. Students receive an excellent business grounding, plenty of industry experience and the opportunity to make great contacts in the sector. In fact, the 12 Directors of the main Edinburgh festivals are all visiting professors at Edinburgh Napier, making their wisdom, experience, and connection available to ambitious students.
The programs have both an applied management focus and a specific focus on destination branding. In a practical sense, Edinburgh Napier and program leaders have links with national tourism agencies VisitScotland and EventScotland. However, these courses do not just offer practical experience, they also have highly ranked research and research opportunities for students. If that's not enough, MSc International Marketing students can spend a semester in Nice, France, as part of the program to gain a wider array of experience.
Master's degrees in tourism and event management
Edinburgh Napier are confident students will find the right course for their interests and goals in any of the excellent Master's of Science degree programs available below:
-International Festival & Event Management
-International Heritage & Cultural Tourism Management
-International Tourism Management
-Tourism & Hospitality Management
-Tourism Marketing
-Ecotourism
-Business Event Management
From these programs, students have gone on to be executives and marketing directors at the National Museum of Scotland, EventScotland, Scotch Whisky Experience, as well as PhDs, Festival Coordinators and many other amazing positions all over the world.
Some noteworthy courses available within these degree programs include the following:
-International Festival and Event Management
-Natural Area Tourism
-Destination Marketing
-Tourism, Society and Visual Culture
-Case Studies in International Tourism Management
-Contemporary Issues in Hospitality Management
-Business Skills for Tourism, Hospitality and Event Management
If any of the above sounds like it would be of interest to you, get in touch with Across the Pond — we'd love to help you pursue your dreams to earn a degree in Marketing, Tourism, and Events at Edinburgh Napier!