Image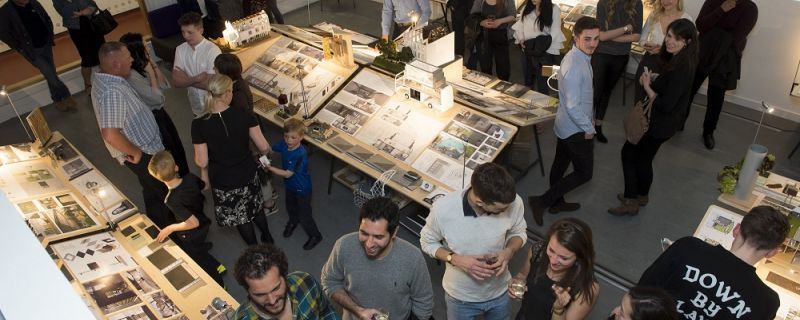 Creative Writing, Film, Journalism and Design at Edinburgh Napier
Edinburgh Napier is the ideal choice for students looking to get a graduate degree in Creative Writing, Film, Journalism, or Design. While each program employs unique methods to engage and immerse students in the subject matter, they also intentionally provide a firsthand look and thorough acquaintance with the industry. Why? Because Edinburgh Napier knows students ultimately need to land jobs.
Creative Writing
There is really no better place to study Creative Writing than the fairy tale city of Edinburgh. Inspiration abounds. Is it any wonder that J.K Rowling dreamt up the world of Harry Potter in this very place? Using the beauty of this city as a muse, Creating Writing students are challenged to develop and refine their skill at writing as students. In keeping with Edinburgh Napier's focus on employability, they are also equipped with an understanding of the publishing world. The course is taught by industry professionals who will guide students through full-length narrative development techniues, allowing them to grow into a fully developed writer.
Film
Film students not only participate in practical and imaginative projects that both excite their creative juices and broaden their filmmaking skills, but they also receive access to Screen Academy Scotland (SAS). At SAS, students have access to a complete range of professional production and post-production equipment and are taught how to use these tools by tutors who themselves have significant experience in the industry. With the additional chance to attend Masterclasses by filmmakers - past sessions have incuded the likes of Nick Broomfield, Nicholas Philibert, and Simon Chinn - students can graduate with an impressive array of skills and a network of influential and prominent acquaintances.
Journalism
Like Film, Edinburgh Napier's Journalism courses prepare students for the real world of journalism. In addition to classes such as News Writing, Radio Bulletins, and Magazine Publishing, which take an in-depth look at media law, ethics, and regulations, students can also develop their journalistic expertise and flex their journalistic muscles in true-to-life broadcast studios and multimedia newsrooms. Over the last 40 years, Edinburgh Napier has indeed shaped one of the most modern journalism degrees available today.
Design
Whether it is an MA in Interior Architecture, an MSc in Creative Advertising, or an MA in Environmental Graphics, Design students at Edinburgh Napier have a wealth of options. Edinburgh Napier understands Design students tend to arrive with their own ideas and theories that they wish to explore and develop, and after benefiting from classes such as Concept Creation, Interpretive Design or Exhibition Design, student ideas are nurtured and developed through lectures as well as the chance to develop a self-chosen final project.
All of these programs are just 12-months long, as opposed to the two years it takes to finish a Master's degrees in the States. Costing just $20,000 or less, they also offer students a quality education without burying them in a tremendous amount of debt. Because Edinburgh is a cultural and narrative hub that provides students with a rich source of inspiration and a history of notably successful individuals, there is no telling what YOU could become with Edinburgh's captivating influence.