Image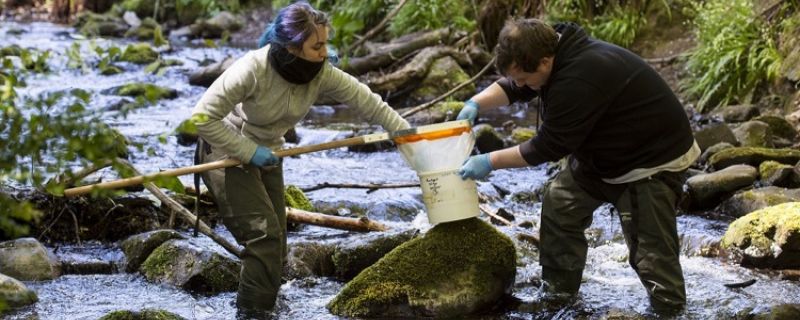 Conservation and Ecotourism at Edinburgh Napier
For students who seek to focus their studies on the great outdoors in the great outdoors, Edinburgh Napier University allows them to do just that, in unique, enjoyable, and advantageous ways.
Whether in a laboratory using industry-grade equipment, at the world-class Edinburgh Zoo, or on a marine station, Edinburgh Napier intentionally combines classroom knowledge with practical experience, so students are not only informed, but equipped and qualified for the next step in life, be it further education or a career.
Studying conservation and ecotourism
Edinburgh Napier offers two unique graduate programs, which have intrigued and attracted students over the years: the Master's of Science in Ecotourism and the Master's of Science in Wildlife Biology and Conservation.
A growing industry in the United States, Ecotourism allows students to combine business knowledge, a sense of adventure, and a love for the environment in one degree and professional focus. Conscientious but adventurous Millennials will benefit from classes ranging from tourism and hospitality to humans and wildlife. Add to that the chance to go on a three-week field trip in Scotland for real-world experience, Edinburgh Napier has truly crafted an engaging, multidisciplinary university experience, which will open up myriad doors for future employment – green education, environmental events management, government jobs, charities, among many others.
Conservation, essentially the other side of the same coin, uses biology, data analysis, and management to meet the ever-growing challenge of preserving planet Earth in the face of the demands the human race places upon it. As with Ecotourism, Wildlife Biology and Conservation students will benefit from hands-on experience and teaching from experts in the field, allowing them to network, gain skills, and land jobs post-degree.
Duration and cost of study
Other factors which distinguish these degree programs from those available in the United States are their length and cost. Just 12-months long, as opposed to the two years it takes to finish a Master's degree in the States, students will benefit from an intense, focused program that will prepare them for the job market sooner. And costing just $20,000 or less, what with the competitive pound-to-dollar conversion rate, they will not start their careers overladen with debt.
Edinburgh Napier's internationally recognized research and contributions to the life sciences at large are important, significant, and substantial, and American students have the opportunity to be on the frontline of discoveries and research that has not even been published yet, putting them ahead of the curve and in league with the best in the field.