Image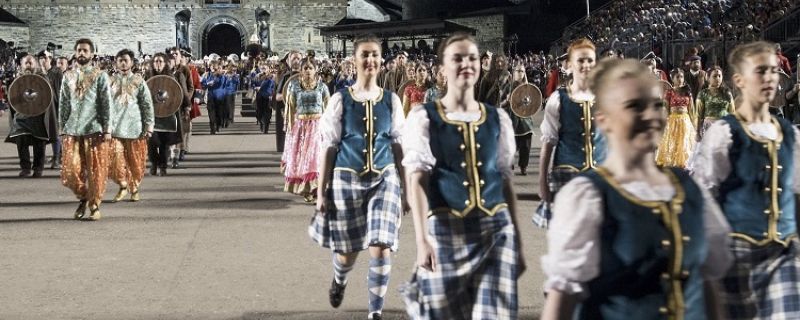 Studying at Edinburgh Napier
Edinburgh Napier University is home to forward-thinking people inspired by the world around them. With around 19,000 students, the university is one of Scotland's biggest campuses, attracting 9,000 international students from more than 110 different countries.
Edinburgh and Scotland have a long history of welcoming American students, making each and every American an important part of the student community. With tuition costing just $20,000 or less, Edinburgh Napier makes a competitive and attractive option for students seeking the best education at the greatest value.
Not only that, Napier's focused attention on student success after graduating has driven them to forge excellent links with industry, allowing students to learn from and network with academics and industry professionals who are experts in their fields. Academics develop their courses in partnership with employers and over thirty professional and statutory bodies. Experienced staff feed their expertise into course development and teaching, allowing students to hit the ground running when they land a job.
Proud to have invested £100 million to provide some of the very best teaching and learning facilities in Scotland, Edinburgh Napier offers students state-of-the-art recording studios, multimedia language labs, an environmental chamber to a 500-seat, 24-hour computing center, and excellent research labs and sports centers. Edinburgh Napier Students' Association (ENSA) offers a host of sports clubs and societies, from football (soccer) and rugby to snow sports and rock climbing. Outside of sports, students can learn a new skill as part of Napier's chamber choir, geek out with other tech heads in the cybersecurity society or join the Harry Potter Society in the city in which the story was birthed. These are just a few of the host of student-led groups available at Edinburgh Napier, which help make student life so fun, memorable, and satisfying.
The university is filled with students from every corner of Europe and the globe. Despite the rain, I never even bought a bus pass because I enjoyed walking into charming areas to explore in the Scottish capital.

Dylan White, MA International Marketing
Edinburgh: A great place to live and study
The university is based in the 'Best City in the UK' (2014 Daily Telegraph Travel Awards), the fourth most beautiful city in the world (Rough Guide 2015), and the capital city of Scotland. Edinburgh is a safe and compact city, making it easy to get around either on foot or by using the city's excellent transport links. With an array of restaurants, shops, museums, galleries, theatres, gardens and parks, and home to the world's biggest arts festival, there is always something new to explore. Student discounts are available in hundreds of shops, restaurants and venues across the city. If students want to earn money while studying, the part-time job opportunities are varied and almost endless.
Students, no matter where they come from, are really proud to call Edinburgh Napier their home.